I am an artist-photographer currently living in Austin, TX. Professionally, I work as an embedded software engineer. As with photography, I enjoy the way engineering design blends technical skill with creativity to produce something unique.
Over the past few years, photography has grown to be one of my biggest passions in life. Last year, I decided to start sharing the images I make more widely with others. Thus, this website was born and I started doing some small art shows in Boston, MA. I recently relocated to Austin and am excited to explore what the photographic and artistic communities have to offer!
Recently, I have been fascinated with the versatility of photography as a medium. It fills many roles in my own life, from documenting time spent with friends and new experiences to being a carefree creative outlet and all the way to being an intentional, introspective art form. I've been leaning more on the light-hearted side lately after a long stretch working on a heavier personal project. I love the photographs I make with the intention of being art, but I realized that I also get so much joy from documenting vacations and my daily life with the people I care about. Being able to look back at all the places you've been, things you've done, and delicious food you've made over the past year(s) is something special.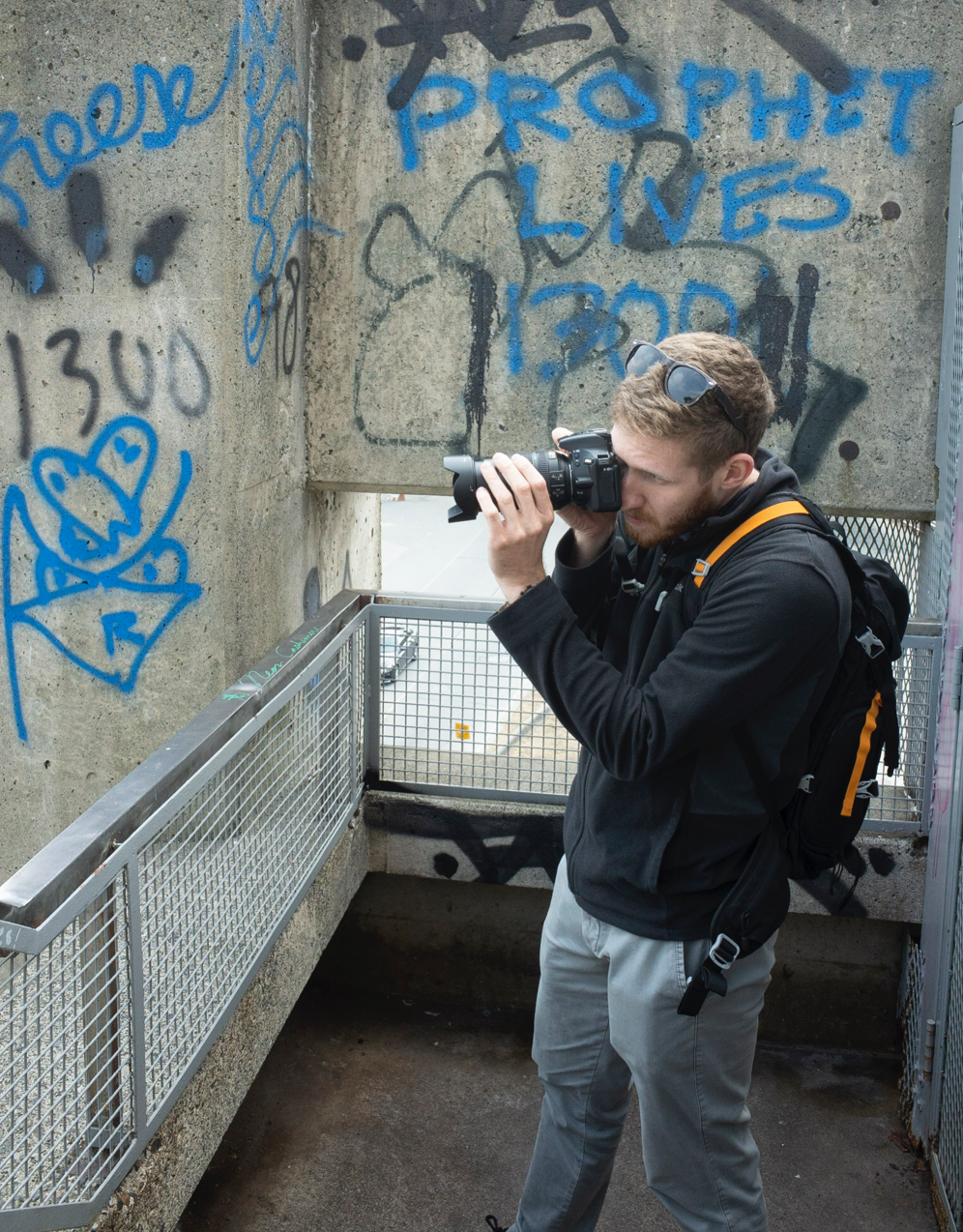 The images I share on this site are a record of my exploration within the medium of photography. I've been at it for about 4 years now and it's fun to look back and see how my pictures have gone through different stages. I've been influenced along the way by the work of William Eggleston, Stephen Shore, Joel Sternfeld, Ansel Adams, Meg Griffiths and Eliot Dudik, Fred Herzog, Enrst Haas, Sally Mann, Joel Meyerowitz, and many others.
My general intention with photography is to capture hidden moments of beauty that we come across in our everyday lives. By hidden, I mean that they just sit there quietly, whether we choose to see them or not. Photography entices me to slow down and look. There is beauty to be found everywhere, and making these images and sharing them here with you is my way of appreciating that beauty.
Most of the photos come about spontaneously. I walk the streets with camera in hand, exploring and responding to what I find. To steal a line from William Eggleston, I tend to shoot democratically, treating all subjects with equal regard from elegant architecture to trash lying on the sidewalk. When I get that gut feeling of being drawn in, I slow down and take a moment to observe my reaction to the subject. My goal is to capture the essence of what I see in a way that will come across to others in the finished image. I want to convey the way I feel at the time, whether it's stop in your tracks excitement or a sense of quiet solitude.
So please, have a look around. If you see something you like, reach out to me. I'd love to hear from you!